About

WHO WE ARE
We are a network of 100+ community-serving organizations who are committed to bringing together change-makers to positively impact the health and vitality of communities south of Pittsburgh.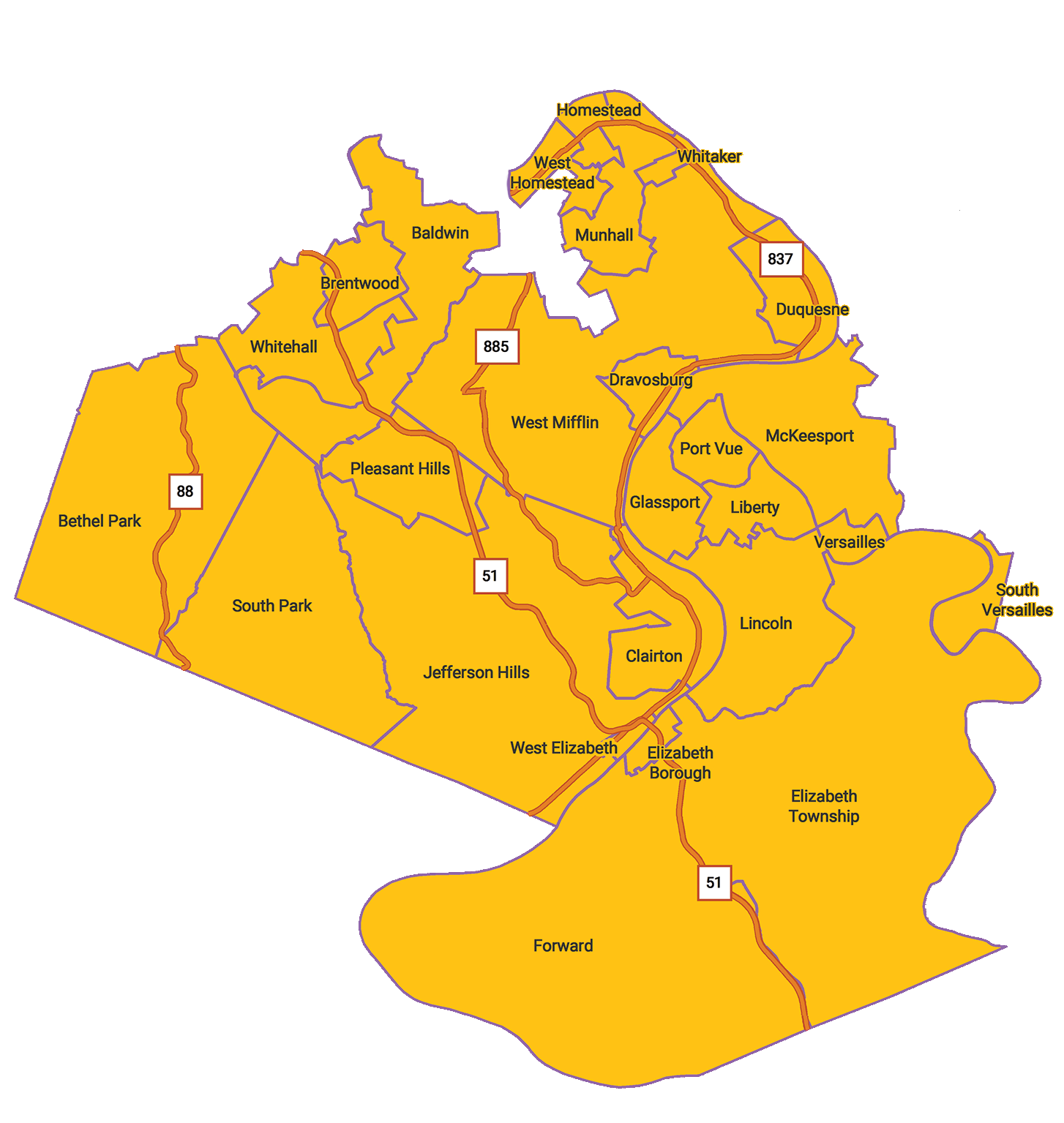 The Collaborative convenes throughout the year, averaging 90+ attendees at each meeting. Meeting themes are determined through Collaborative member input and regularly involve networking, skill-building, and community sharing opportunities. Smaller groups of Collaborative members meet year-round in action teams to develop grassroots solutions to community challenges. Leadership is provided by a Vision Council representing a diverse range of organizations, leaders and populations in the area.
The Collaborative is hosted and staffed full-time by the Jefferson Regional Foundation. The Foundation has provided grant and staffing support to Collaborative projects and joint initiatives. Examples include the Jefferson Counts 2020 Census Campaign, Mental Health First Aid, and the Around the Table South projects.
To create agile, healthy, and sustainable communities for diverse populations throughout the Jefferson region while:
Serving as an incubator for powerful ideas and promising practices
Improving the capacity of community-serving organizations
Facilitating collective action that advances community aspirations
The Jefferson Collaborative convenes to explore and address a wide variety of issues affecting the overall health of our region, including mental health, addiction, transportation, socio-economic inequity, youth development, senior support, and more. These issues and many others are explored within our broad focus priorities, which include:
Civic and Policy Engagement
Diversity, Inclusion, and Racial Justice
SUBSCRIBE TO OUR NEWSLETTER

Never Miss an Update
Our monthly e-newsletters offer Collaborative Member Spotlights, advocacy resources, community announcements, meeting information, and regional news.