About

WHO WE ARE
The Jefferson Community Collaborative is a network of community-serving organizations who are committed to working together to improve health and well-being in parts of Pittsburgh's South Hills and Mon Valley, referred to by the Jefferson Regional Foundation as the Jefferson service area. The Collaborative is an incubator for community building, a tool for improving the capacity of community-serving organizations and facilitating collective action that advances community aspirations.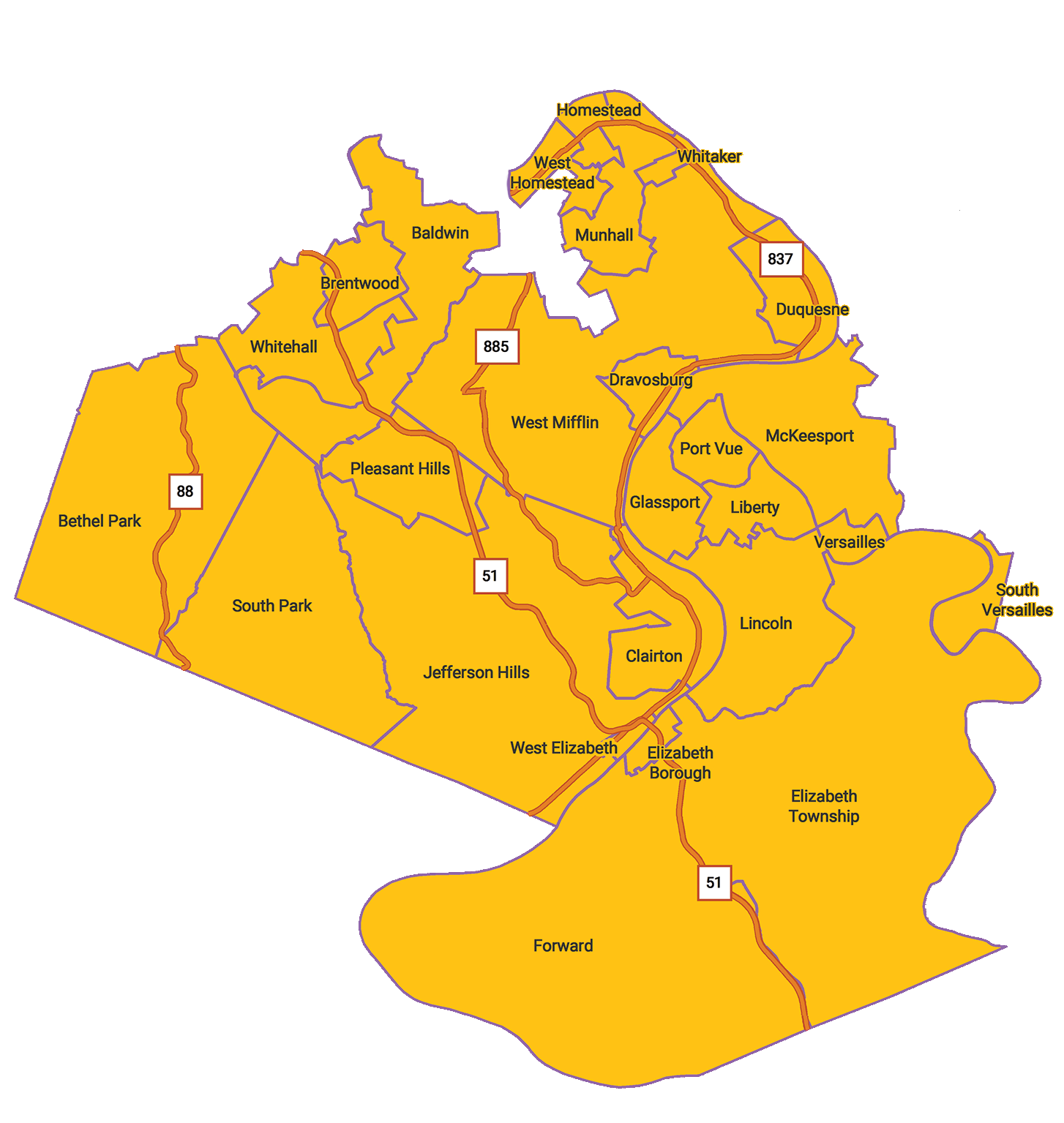 To bring together not-for-profit community-serving organizations to positively impact and support the health and well-being of the communities within the Jefferson service area.
To ensure that we are equitably meeting the needs and valuing the assets of communities as identified by residents within the Jefferson service area with the outcome of maintaining healthy communities.
SUBSCRIBE TO OUR NEWSLETTER

Never Miss an Update
Our e-newsletters offer Collaborative Member Spotlights, advocacy resources, community announcements, meeting information, and regional news.